July 5, 2023, EDMONTON, AB – Silvacom Ltd. (Silvacom) is pleased to announce that it has joined the Canadian Council for Aboriginal Business (CCAB) as a non-Aboriginal member. This new membership reflects Silvacom's commitment to fostering relationships and promoting collaboration with Indigenous groups in Canada.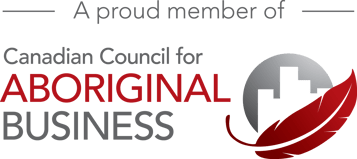 CCAB is a national, non-partisan, member-based organization that plays a crucial role in facilitating economic growth, development, and prosperity for both Indigenous communities and businesses.
"Our recent acceptance into the CCAB highlights Silvacom's commitment to Indigenous communities," said Rick Reid, Vice President of Operations at Silvacom. "As we now look to apply for the Progressive Aboriginal Relations™ (PAR) certification program, we aim to deepen our role as a dedicated business partner and supporter of Indigenous prosperity. Pursuing PAR certification is our next step in driving meaningful change."
Membership in the CCAB will provide Silvacom with valuable insights into Indigenous business best practices, an enhanced understanding of Indigenous cultures and perspectives, and opportunities to engage in dialogue with other members to identify potential business ventures that promote mutual prosperity.
-ENDS-
About Silvacom
Established in 1983, Silvacom™ is a leading natural resource management company providing professional services to private and public sector organizations. We're passionate about working collaboratively and creatively with our clients and partners to solve complex natural resource management challenges in the most efficient and cost-effective way. We have over 100 staff working in areas of environmental management, forest management, GIS, remote sensing, and geospatial application development. In 2016, 2018, 2019, 2020, 2021, 2022, and 2023, we were named one of Canada's Top 100 Small and Medium Employers (SMEs), an award that showcases the nation's most innovative small and medium employers and recognizes their outstanding achievements in creating industry-leading workplaces. We have also been named one of Alberta's Top Employers every year since 2018. Learn more at www.silvacom.com.
For further information, please contact:
Eilbhe Kennedy, Director of Marketing
The Silvacom Group
201 – 4723 52 Ave NW
Edmonton, AB T6B 3R6
Email: eilbhe.kennedy@silvacom.com
Phone: 780-462-3238