For many of us who found our way into forestry as a career, spending our childhood outdoors in the woods or working in the field within nature was a fundamental part of developing that interest.
Whether it was canoeing on the lake at the family cottage, conducting field research for an undergraduate thesis, or planting trees in the summer, those experiences were vital in shaping our career paths and passions.
Identifying Barriers: Diversity Challenges in STEM
Unfortunately, not everyone has had the chance to realize those opportunities. Many students who identify as Indigenous, Black, or Racialized do not necessarily find these opportunities accessible. The historic marginalization of minority individuals in STEM (Science, Technology, Engineering, and Mathematics) has disproportionately created a challenging environment for accessing opportunities to experience the outdoors and develop those interests.
Barriers to these experiences have been identified as financial, societal, familial obligations, cultural, religious, and racial stereotypes, discrimination, mental or physical health, lack of representation, or simply lack of experience.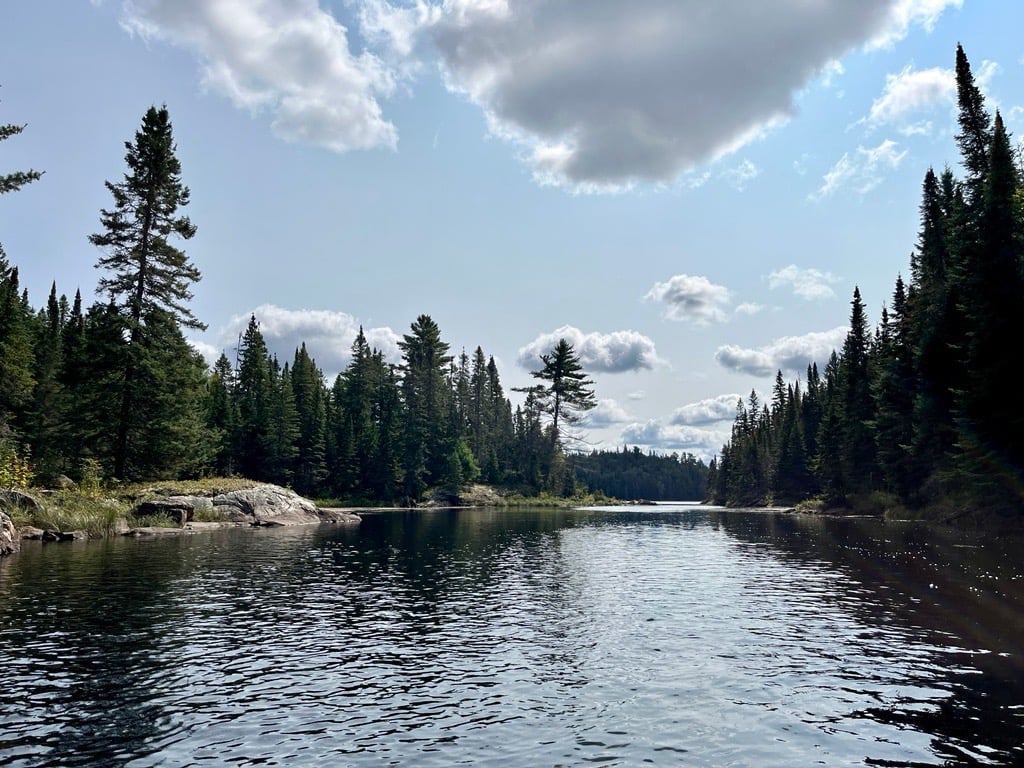 Sasajewun Lake at Algonquin Park
FREED: Breaking Down Barriers for Underrepresented Students
That was the basis for the creation of FREED – Field Research in Ecology and Evolution Diversified. FREED was created by two graduate students, Aranya Iyer and Mariel Terebiznik, in 2020 with the goal of increasing accessibility to fieldwork, research experiences, and naturalist skills for Indigenous, Black, and/or Racialized undergraduate students.
Weekend and weeklong events are hosted in green spaces throughout the summer with curated workshops on various field-related topics. As part of our mandate, FREED covers most of the costs for participants and instructors to alleviate the financial constraints of participating in research fieldwork.
FREED's Event in Algonquin Park
I have been fortunate to participate actively in FREED since early 2022. During this last week of August 2023, we held our second weeklong event in Algonquin Park for 13 undergraduate students from the University of Toronto, eight workshop instructors, and two faculty sponsors.
The event featured a series of workshops by graduate student researchers and recent young professionals, including learning to canoe with The Friends of Algonquin Park, fly-fishing with Demiesha Dennis, learning the history of Algonquin peoples with Christine Luckasavitch, mist-netting and bird banding, tree identification, turtling, aquatic ecology, scientific communication, entomology, invasive species, scientific illustration, and even a night of camping!
For the majority of the group, these experiences were entirely new and unfamiliar, this being the very first time they had ever visited Algonquin Park, naturally bringing about some nerves and anxiety. However, being surrounded by a safe and supportive community throughout the week made learning a constant fun and enjoyable experience.
The event is designed to help students gain experience and a level of comfort being outdoors and doing fieldwork, but there is also a huge component of building community with individuals who have similar lived experiences. A community such as this can be valuable when developing a personal sense of belonging in the field of ecology and evolutionary biology or within forestry.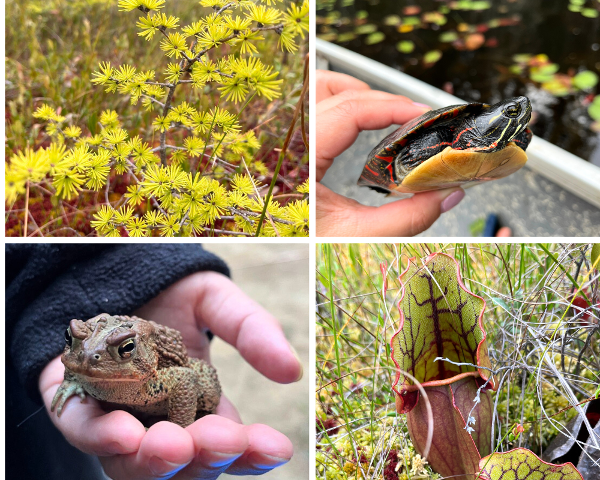 Wildlife observed at the park
For the second year at FREED, I led a forest ecology and tree identification workshop taking participants on a short hike through the Two Rivers Trail in the Park. During the workshop, we learned how to identify tree species and explored the history of forestry in Algonquin Park and its impact on forest composition and ecology today. We also visited a nearby prescribed burn site and discussed the importance of forest fires and the meaning of cultural burning.
By the end of the week, I was very happy to see students (and instructors, too!) shouting, "That's a White Spruce! There's a Balsam Fir!" upon spotting a tree. Seeing folks observing the forest in a way they hadn't before was a pleasure. I received wonderful feedback from students; some described the tree workshop as "their favourite" of the week. I was incredibly gratified to be able to foster and inspire that passion for trees and forestry through FREED.
Building a Supportive and Accepting Community
It is challenging to put into concise words how impactful this event was for me. The students' endless curiosity about all aspects of the natural world was inspiring for me as an instructor. This only served to rekindle my own sense of wonder and reminded me of why I chose to pursue a career in forestry.
As I attended other workshops, instructors shared skills, knowledge, and stories from their own fields of study, and I found myself learning as much, if not more, than students. It served as a reminder that we all have much to learn and that everyone has something to teach!
Last, but certainly not least, we built a community of immeasurable support, kindness, and acceptance at FREED, which will have an everlasting impact on me.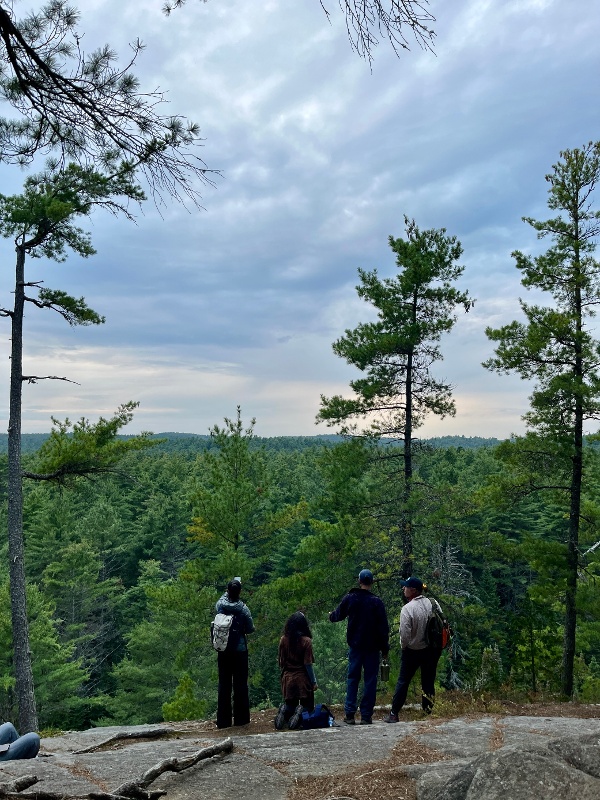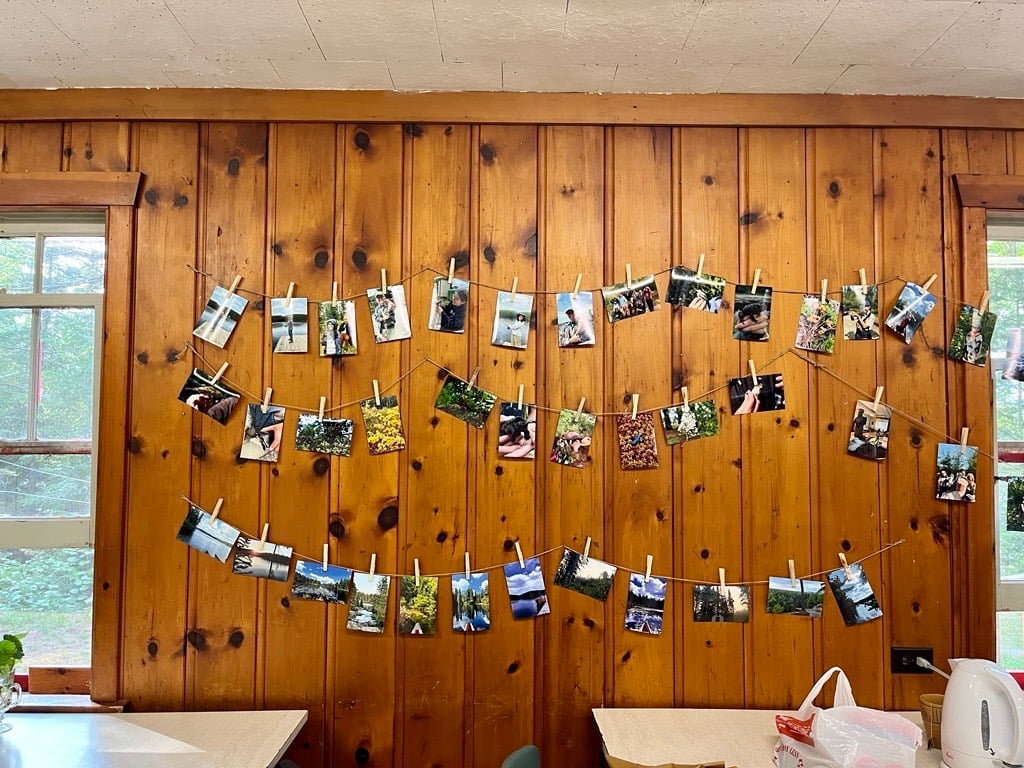 Participants at the Tree ID & Forest Ecology workshop & Art Gallery Celebration
Ultimately, FREED has shown me time and time again that when opportunities and tools for success are provided through accessible, barrier-free experiences and a supportive community, there are endless possibilities of what can be achieved.
Thank you, Silvacom, for donating and supporting FREED and my participation as an instructor!
Learn More About FREED
You can read a summary on the event in more detail in the 2023 FREED Report.
Please feel free to follow FREED on social media – LinkedIn, Instagram (@FREED_fieldwork) and Twitter (@FREED_fieldwork) – to stay up to date on the latest activities!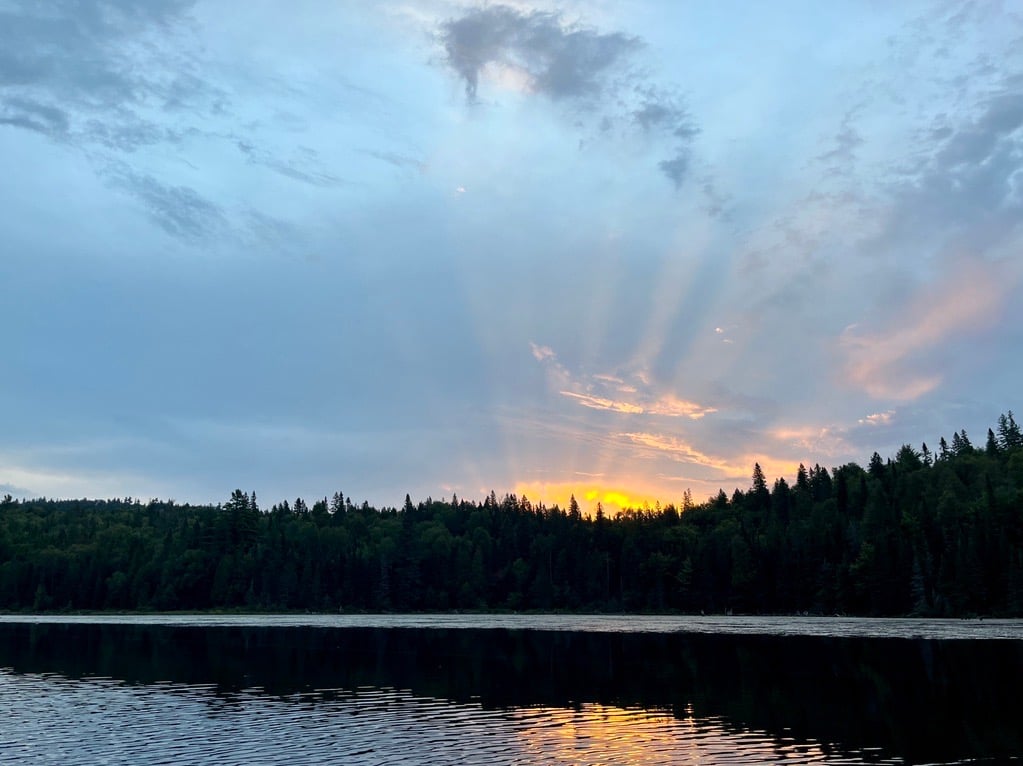 Sunrise paddle on Sasajewun Lake at the Algonquin Wildlife Research Station