Here's how drones are contributing to the advancement of forestry and environmental management:
Real-Time and Up-to-Date Imagery: Drone imagery offers an advantage over satellite imagery by providing current conditions of the forest, reflecting the present state rather than the last satellite flyover.

Unparalleled Detail and Precision: The high-resolution imagery provides a comprehensive and precise understanding of the forest, allowing for more informed analysis and assessment.

Enhanced Safety: Drones minimize risks by surveying difficult or hazardous areas, ensuring the safety of forestry professionals while providing crucial data for analysis.

Time and Cost Savings: By leveraging drones, resources can be efficiently allocated, optimizing fieldwork efforts, and reducing unnecessary trips.

Targeted Field Investigations: Drones enable forestry professionals to focus their field time on investigating specific problem areas. This targeted approach maximizes productivity and ensures resources are allocated to areas requiring attention.

Seamless Integration with GIS: Drones produce orthophotos that facilitate spatial analysis and enhancing the overall forestry management workflow.

Permanent Record and Collaboration: Drone imagery can be shared. This fosters effective communication, collaboration, and knowledge sharing among professionals involved in forest management.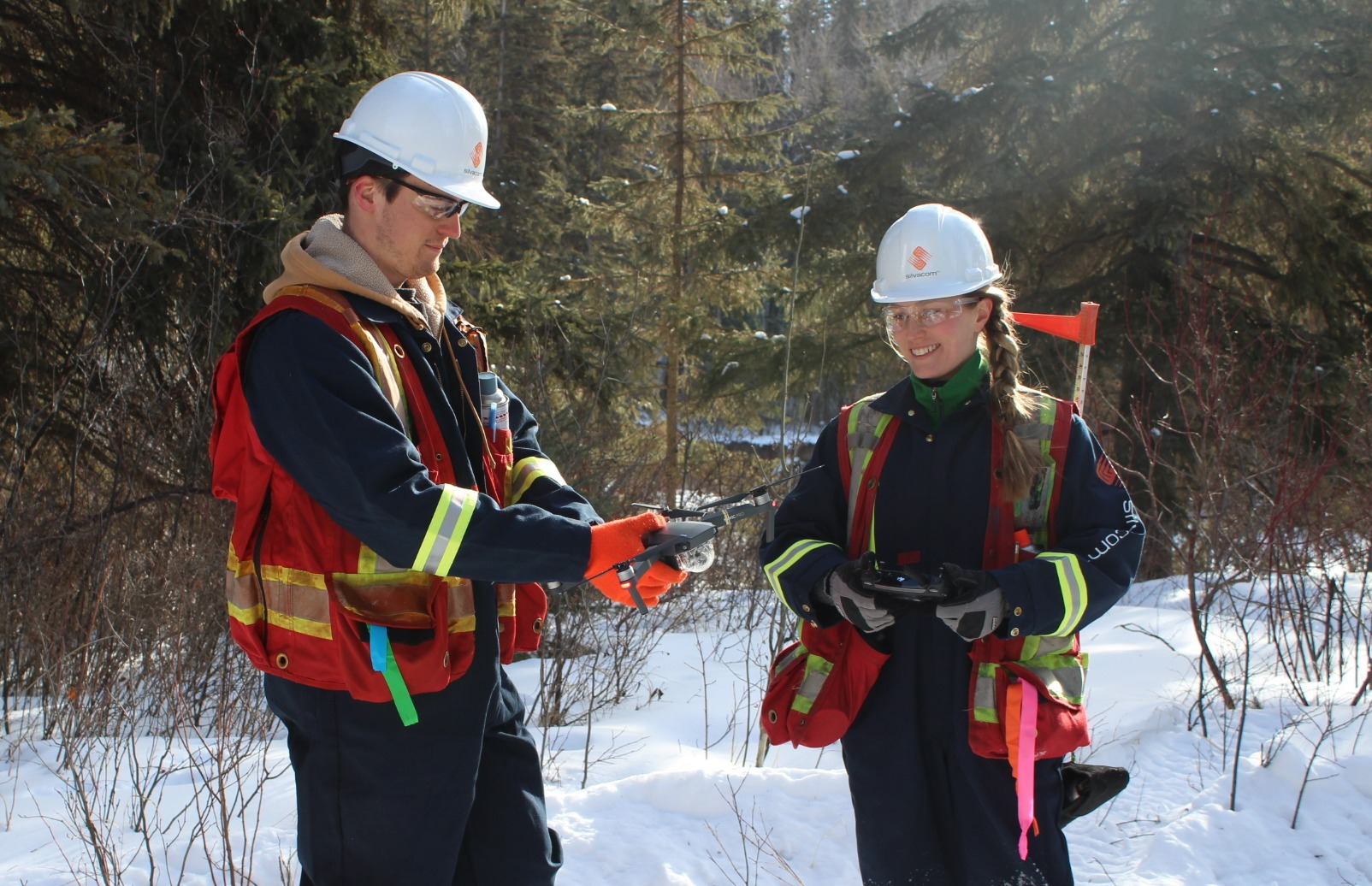 Other Drone Services and Solutions:
Harvest unit depletions and stockpile reports

LiDAR and high-resolution imagery acquisition

RPAS thermal and multispectral imaging

Aerial surveying and mapping

3D modelling of structures

Silviculture surveys

Establishment / regeneration surveys

Performance / free-to-grow surveys

Data processing and analysis

Biomass assessments