Bioeconomy Expert Services


The economic landscape is changing, and the bioeconomy is poised for growth. Industry, governments and both rural and urban communities are looking for new ways to grow and sustain their economies. The opportunities to take advantage of one of Canada's most abundant resources, biomass, should not be overlooked. A renewable resource, biomass offers opportunities to transform agricultural and forestry residues into sustainable products or energy. Waste materials previously landfilled can be (and are being) transformed into new bio-products every day in Canada.
Silvacom is your bioresource supply expert and has resources across Canada available to help solve your business challenges.
Help Diversify or Grow Your Economy
Maybe you're looking for green investment opportunities to help encourage development in your local economy. Investing in bio-resources can be a daunting task to initiate, we can help with capacity, knowledge, and technological support.
We can help you decipher what biomass or other ecosystem services exist in your area, and we can equip you with the resources you need to understand its supply.
Expand Your Business
Perhaps you are looking for a way to inform and make the business case to your Board on the opportunities available to your business.
We can help support your bio-resource business growth through the provision of enhanced analysis, including information on the supply chain costs, biomass commitments, risks, tactical availability, and sustainability of feedstocks available in the province.
Bio-Resource Investment Opportunities
If you're ready to invest, you will require more specific details, particularly regarding infrastructure. For example, you might be wondering where to build based on supply.
We can help by providing a supply location report based on access to the feedstock of your choice. Perhaps you are also concerned with the economics of the investment. We can help you with this concern by defining the economic characteristics of the feedstock.
We bring proven consulting services and software solutions to the bioeconomy. Whether it's locating potential feedstock, quantifying supply, or helping you evaluate your business opportunities, we are up to the challenge.
Our Consulting Services:
Custom biomass or other ecosystem services analyses
Assess risks and refine assessments
High-resolution local inventories
Resources to help you communicate business opportunities
Connect with the right grants, research initiatives, etc.
Custom reports, analyses, maps, etc.
Educate make your business case through the development of easy-to-understand communication materials
Spatial analysis and custom detailed maps
Technical analysis to help assess business risks
Determine the supply chain costs and tactical availability of bio-resources
Information on the security and predictability of very specific biomass or other ecosystem service supplies
Biomass supply location reports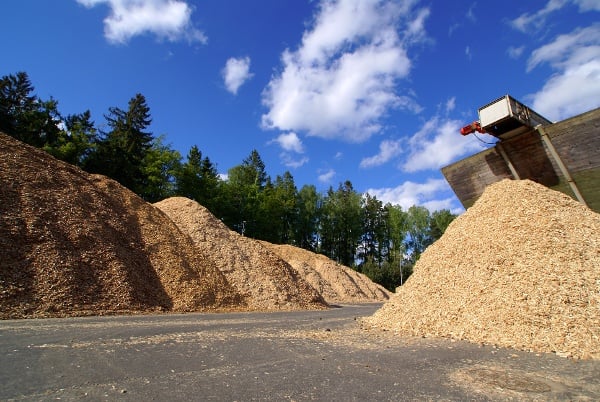 Case Studies
The following is a list of Silvacom-developed reports available online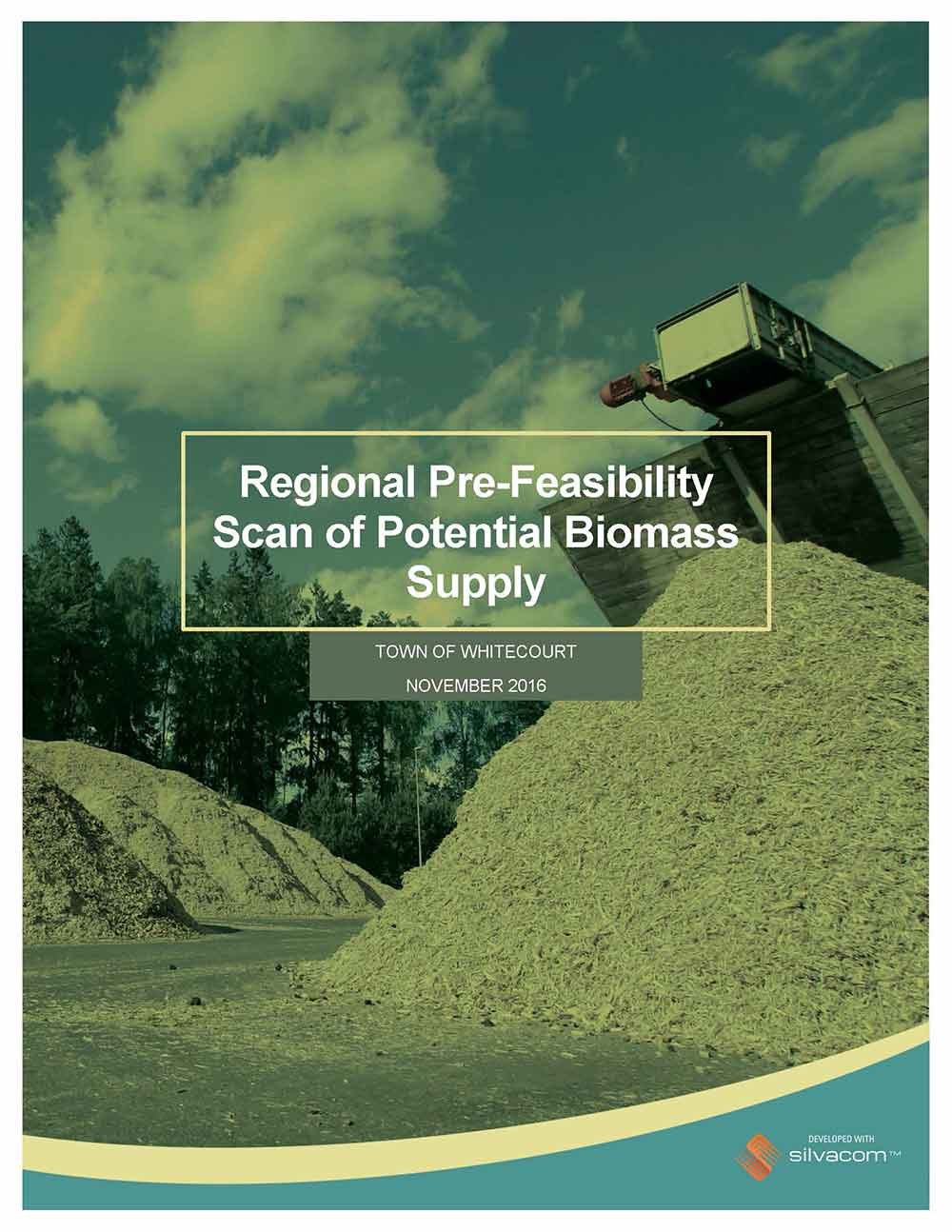 Whitecourt Regional Pre-Feasibility Scan of Potential Biomass Supply
This report provides a detailed analysis of the theoretical biomass supply within the three catchment zones surrounding the Town of Whitecourt. Located in north-central Alberta, the region boasts an active agriculture sector as well as substantial forested areas.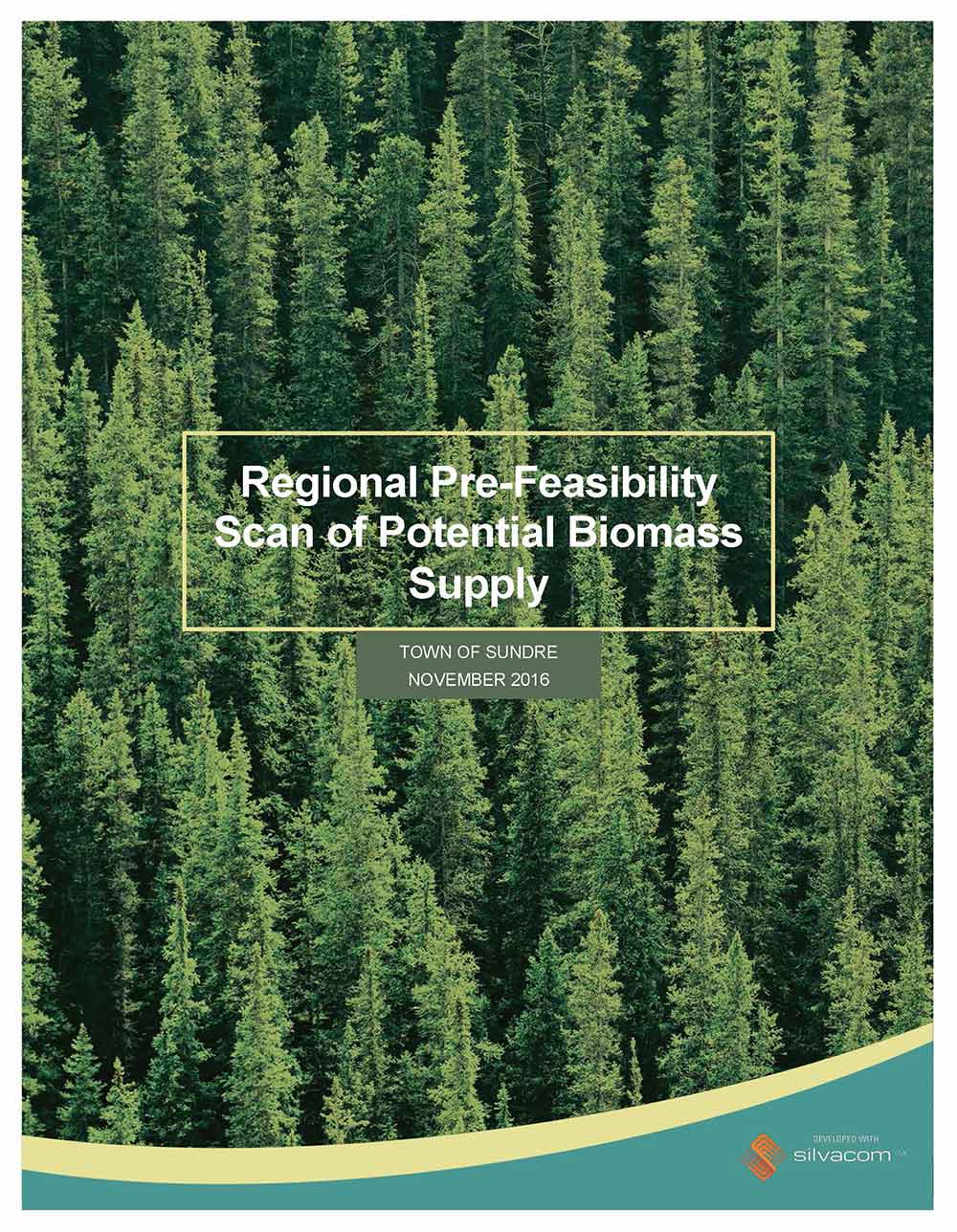 Sundre Regional Pre-Feasibility Scan of Potential Biomass Supply
This report provides a detailed analysis of the theoretical biomass supply within the three biomass catchment zones surrounding the Town of Sundre. Located in west central Alberta, the region boasts a very active agriculture and forest industry.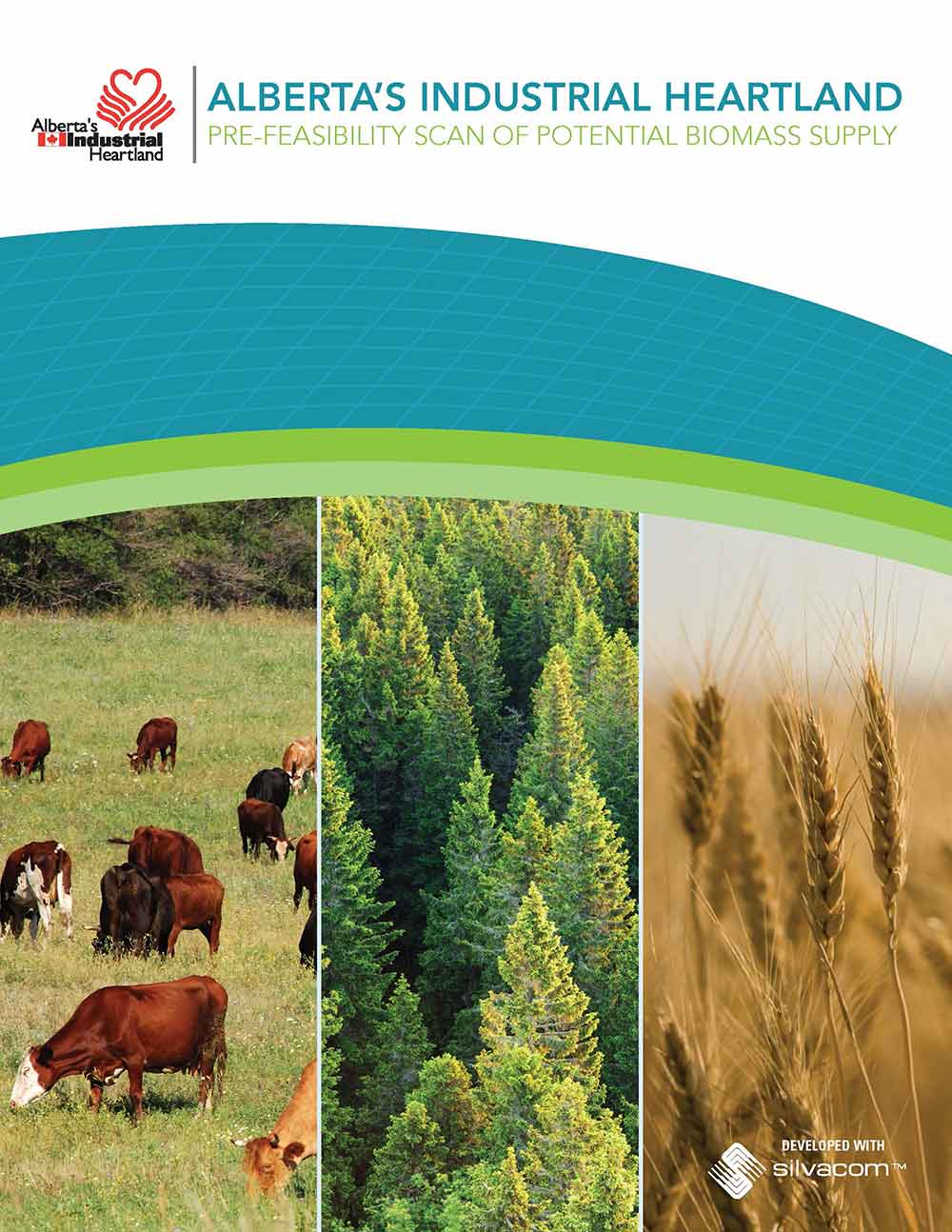 AIHA Pre-Feasibility Scan of Potential Biomass Supply
Alberta's Industrial Heartland Association (AIHA) was interested in the amount of potential biomass within and surrounding the Heartland region. This report estimates the total potential biomass within six different buffer areas, covering over 9 million hectares.
Why Choose Us for Your Bioeconomy Services
We have certified, trained professionals on our multi-disciplinary team
We bring together data and technology to sustainably manage natural resources
We work with multiple stakeholder groups on biomass and ecosystem service analysis
Over 30 years of bio-resource inventory experience
Let's Talk About Your Project
If you want to make informed resource management and investment decisions, let us help.
Silvacom has experienced staff that have access to the tools needed to create custom reports, data analyses, maps, etc. or you may have specific needs that you don't see listed.
Contact us to discuss your potential scenarios further.
Andrew Vandenbroeck, RPF
Director, Energy & Environment
We find the best and keep the best, so our clients
always get the best!
Join our highly engaged, experienced and passionate team of resource professionals
Silvacom (head office)
201 - 4723 52 Ave NW
Edmonton
Alberta, T6B 3R6
Canada